Waterlogged streets, flooded houses, stranded transportation – all this and more define the grim situation in Chennai right now. The city is going through a very challenging time, facing its highest rainfall in 10 years and the floods that followed. A heavy 246.5 mm rainfall was recoded in 24 hours on Nov. 17, which breaks the record of 142.4 mm in November 2005. Schools, colleges and offices remain shut, train and air services have been cancelled, telephone connectivity is lost – the city has basically came to a standstill. In such a situation, it is very important for people to help each other out. And they are doing so in some amazing ways. Standing strong against the heavy downpour, these Good Samaritans did not miss out on any opportunities to assist. This is our chance to thank and salute the selfless people who are doing their best for their fellow beings, while being in the middle of a crisis themselves. Like:
1. This man who was ensuring that rain water does not clog the street:
 
2. This officer who knew he was needed. Even on a flooded road.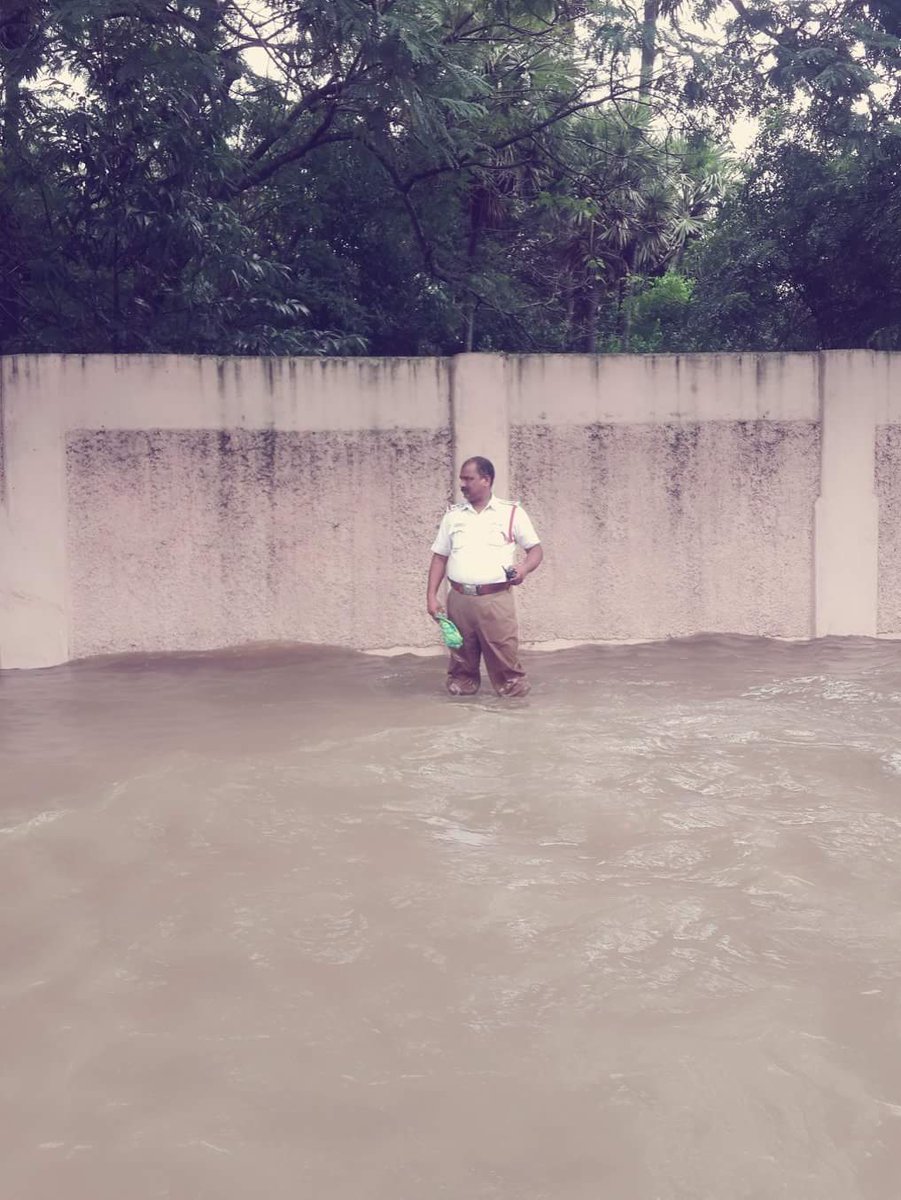 3. These three policemen who went beyond their call of duty:
When streets in the city got severely damaged by the rain, three policemen decided to take it upon themselves to mend the potholes as best as they could. So they went out with bricks on the stretch near Phoenix Mall in Velachery area of South Chennai. Using an iron bar to break the bricks, they made the surface smooth for commuters to pass without any difficulty.
 
4. These angels who launched a Facebook page to help out:
Some Chennaites got together to launch a Facebook page – 'Chennai Rain Relief 2015', calling out for contributions to carry out relief efforts across the city. The page has been started by Iyyappan Subramaniam and volunteers at the Arunodayam trust. The aim is to collect things like grocery, vegetables and cooking oil and provide food to people who have been displaced. The group distributedsambar rice to 600-700 marooned slum residents of Kolathur on Saturday and Sunday. Volunteers who are willing to help can contact Iyyappan at 9444915803.
 
5. Those amazing people who rescued a large number of animals from the rains:
'People For Cattle in India' is one such organization that has been rescuing animals. They rescued a cow near Triplicane, three pups that were struggling in the water on East Coast Road and many other cows and dogs in the city. Additionally, the family of Srikanth Ramesh has kept the garage in their house open for stray animals to take refuge.
7. And all four armed forces coming to the rescue:
8. The Army –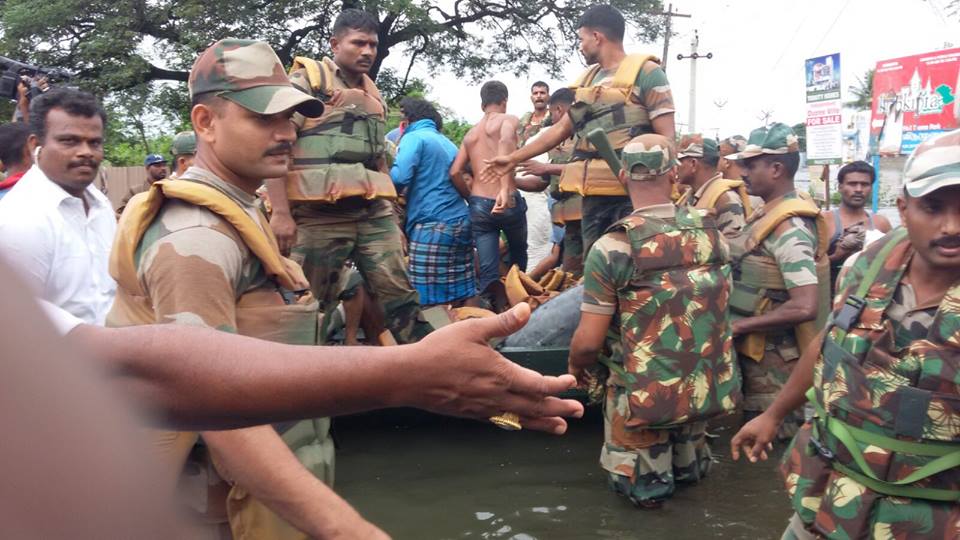 9. The Indian Air Force –
10. The Indian Navy –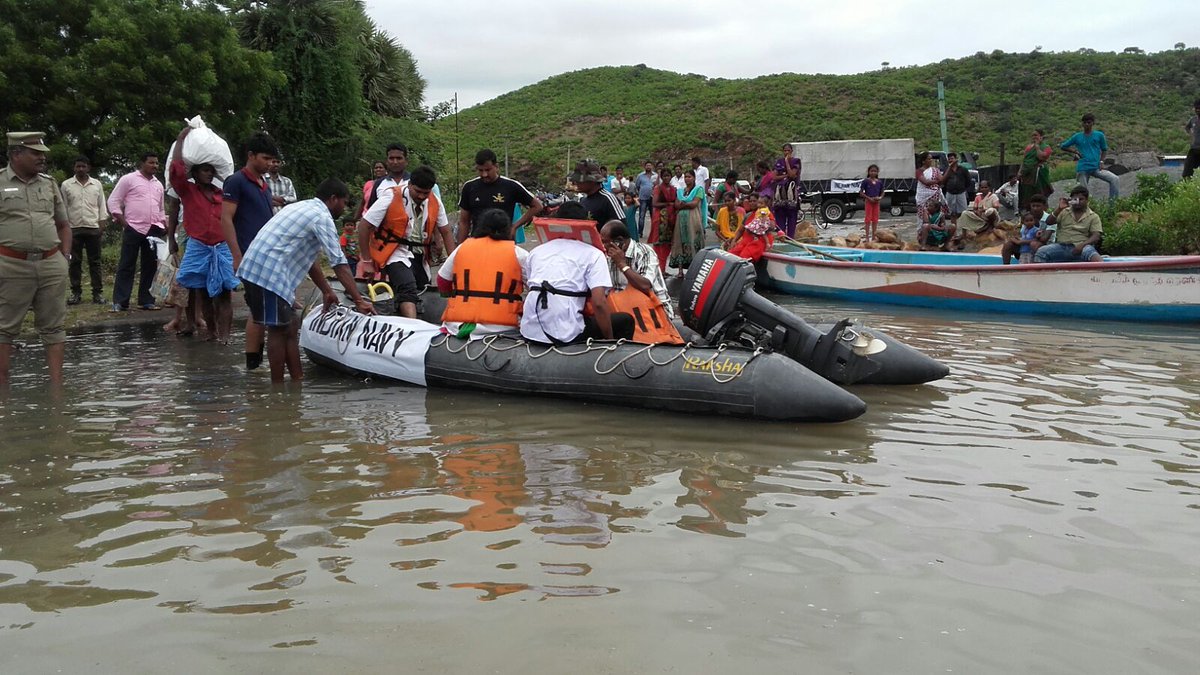 11. The ADGP who did more than just lead his rescue team:
Additional Director-General of Police, Sylendra Babu, did not just lead his team during the rescue operation, but also got down into the water without thinking about his own safety.
 
12. These RSS Swayamsevaks:
13. These officers and their undying spirit: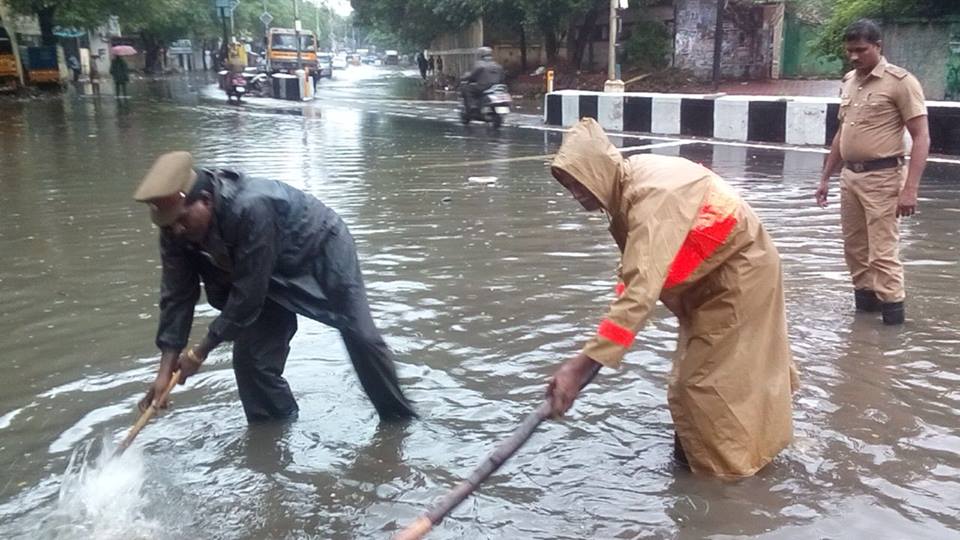 14. These people who helped an old woman reach the hospital. On a boat.
[embedvideo id="f7NKzedhI9o" website="youtube"]
yahoo