In the Umaria district of Madhya Pradesh, a tribal woman cut off the genitals of a man with a kitchen knife, because he was allegedly trying to rape her.
Around 10pm on Sunday, Ramkaran Prajapati, 29, allegedly tried to rape the woman, and in the process, had his genitals cut off. It took place at Govarde village, which is under the Manpur police station. Prajapati didn't make any complaint initially, but filed one at the police station when doctors refused to treat him without the police's knowledge. Prajapati was rushed to the police station around 3am, where he lodged a complaint against the woman and her husband, saying they had cut off his "private part."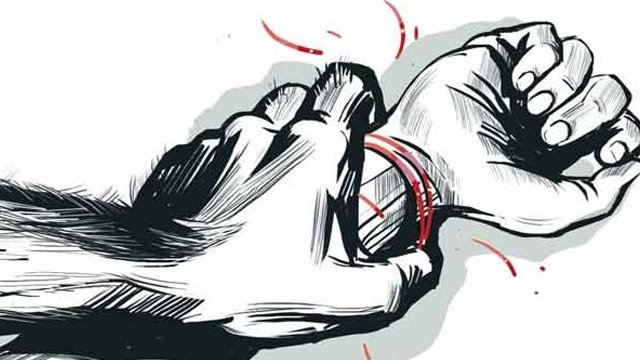 The police discovered, however, that Prajapati was allegedly trying to rape the woman, and she had only acted in self defence. Police station in-charge, Shiv Shankar Mishra spoke to Times of India, and said, "We registered a case against the survivor on the complaint of Ramkaran Prajapati, but during the investigations it emerged that she did so while Ramkaran attempted to rape her, a case of attempt to rape was registered against Ramkaran Prajapati on Monday."
He further explained what had really transpired, saying, "The accused Ramkaran is a distant relative of the survivor and he came to their house on February 28, and took the survivor and her husband to a local fair. On returning he requested the survivor's husband to fetch liquor and when he went away, the accused attempted to rape the survivor. He even thrashed her badly, during the course of this, the survivor anyhow managed to get kitchen knife and chopped off his private part."
This is similar to another incident that took place in Madhya Pradesh around two weeks ago, when a woman chopped off her brother-in-law's genitals, because she felt she had no other option to stop his repeated assaults.
vagabomb